reflections on acceleration
May 2020
Keynote Presentation for the
Umeå Institute of Design
2020 Graduation
---
Pace Layers
---
After fracturing my shoulder in March at the start of the global pandemic, and feeling compelled to be in dialogue with the George Floyd protests that had begun a week prior, I used Stewart Brand's
Pace Layers
as a starting point to critically review the speeds of systems and institutions. I called for us as designers to evaluate how we impose speeds on ourselves and to situate ourselves in the current cultural climate.
---
Talk - Select Images
---
Watch the talk
here.
Find my full presentation as a PDF
here
.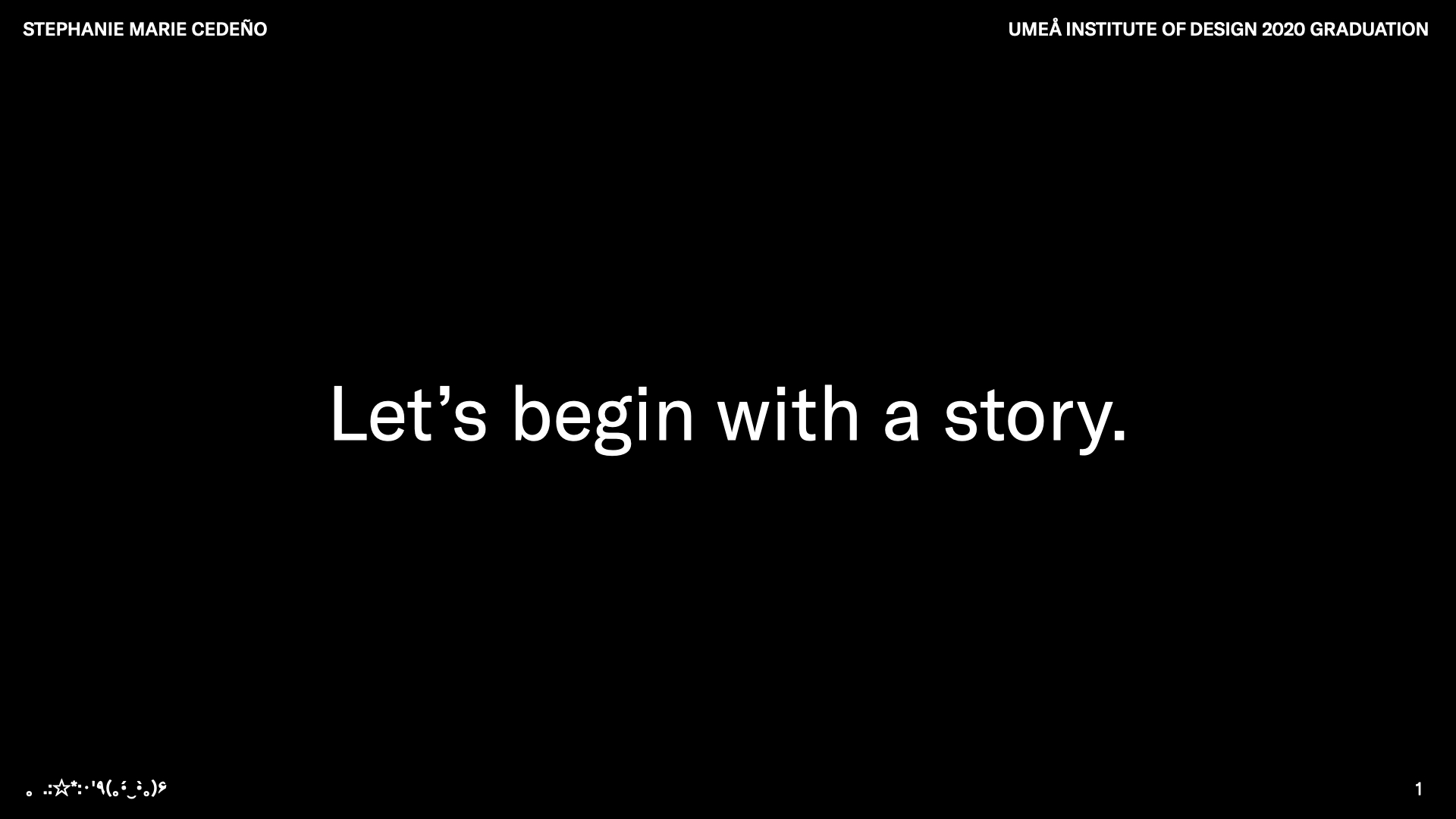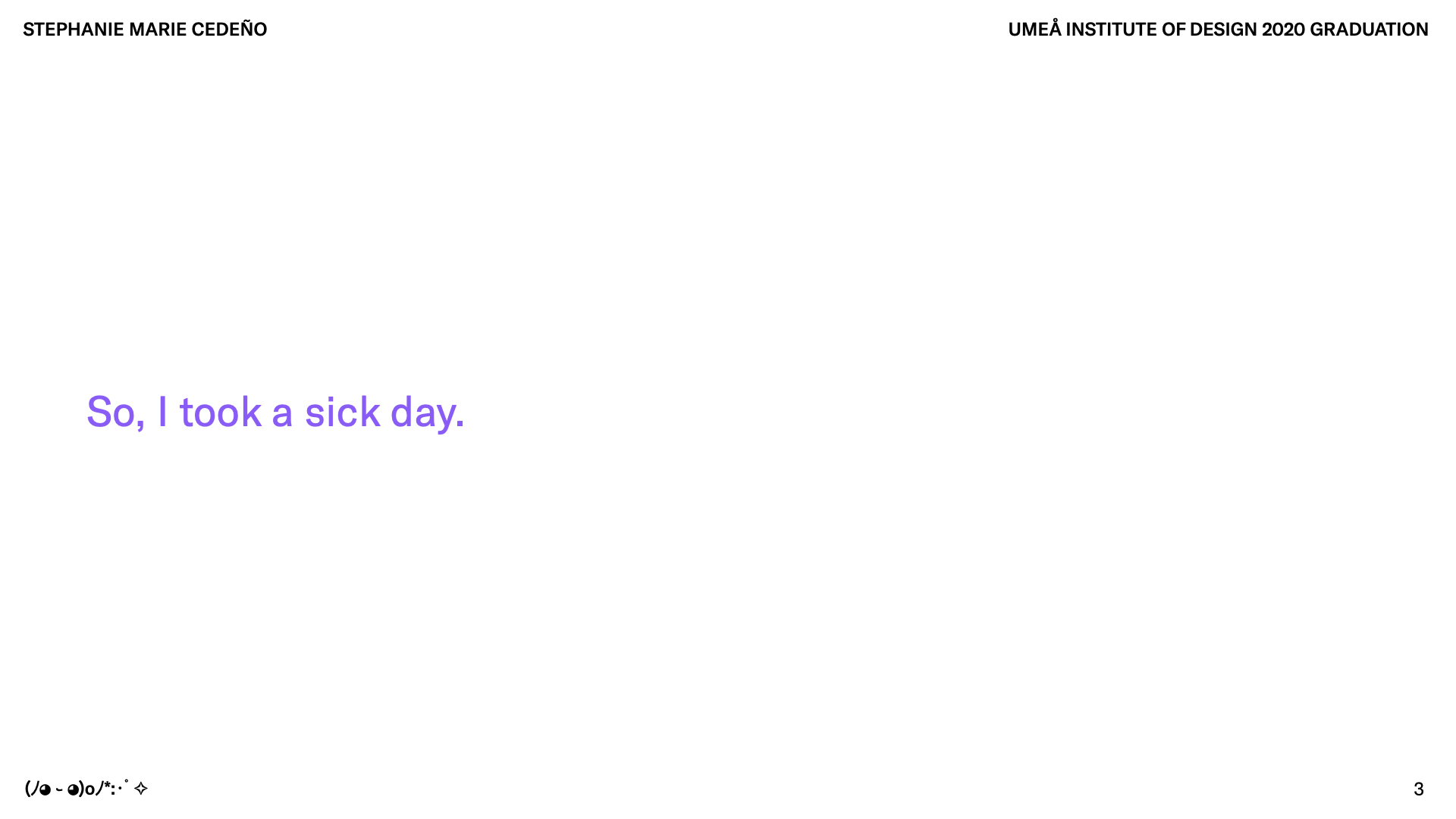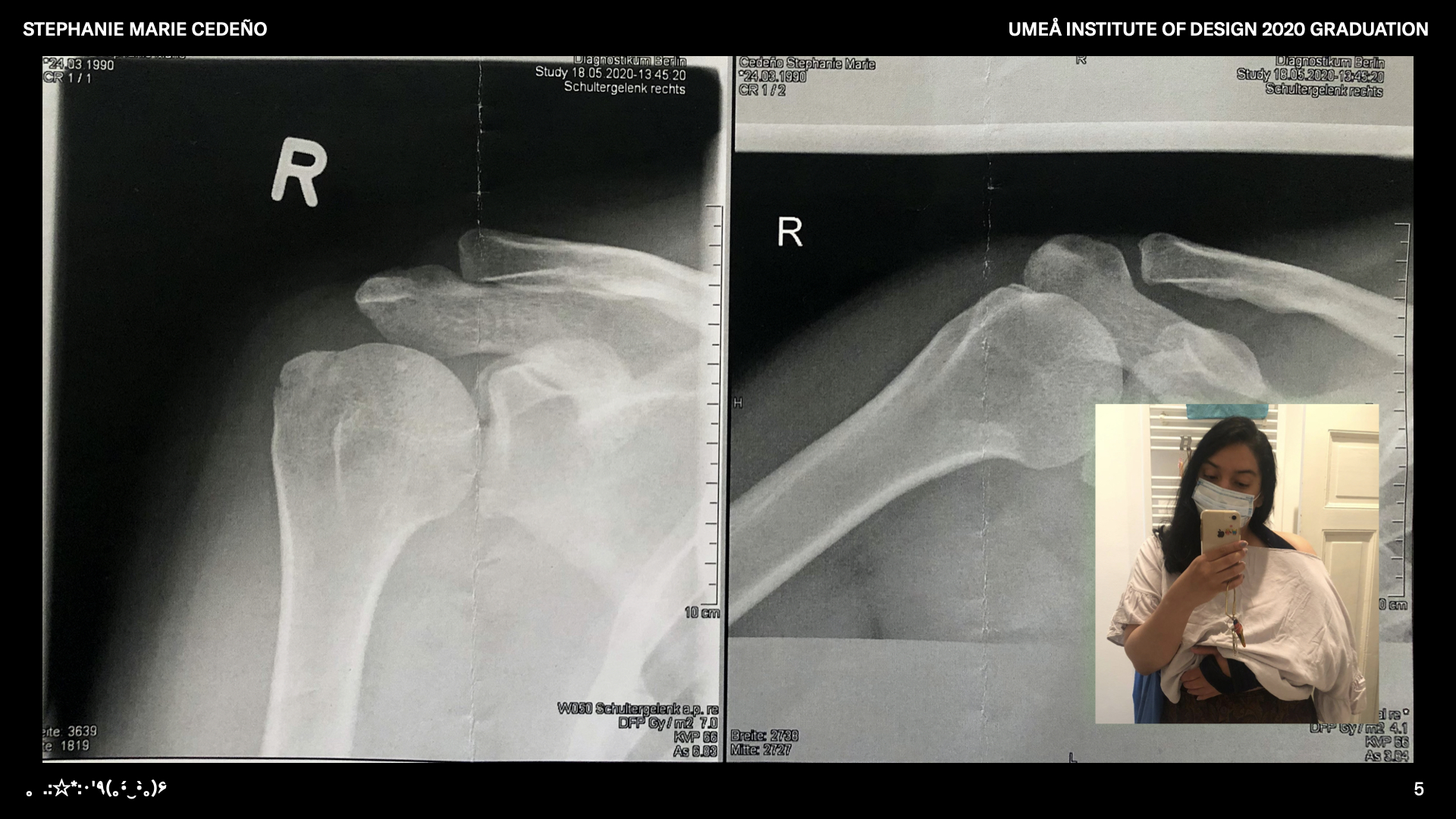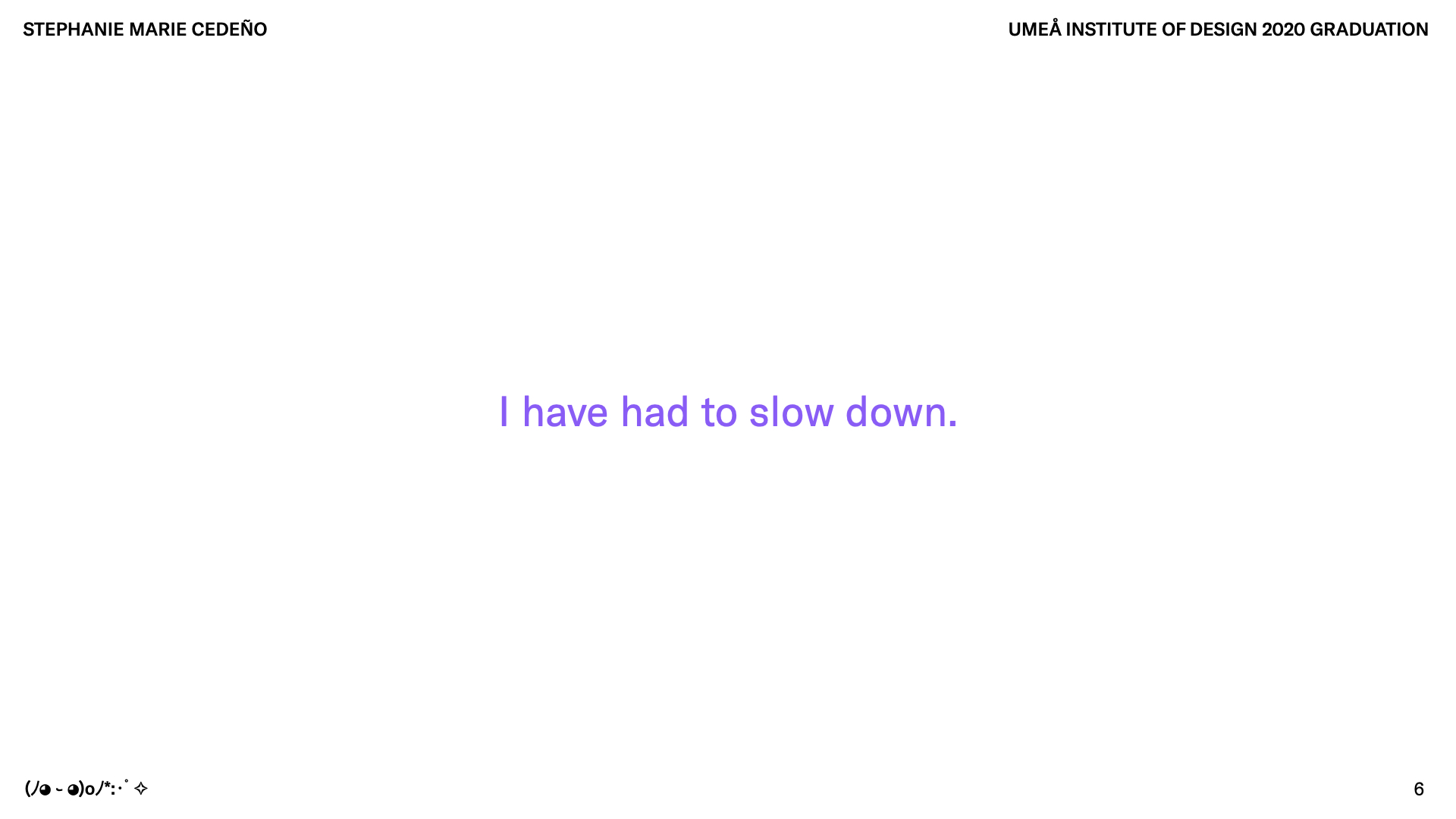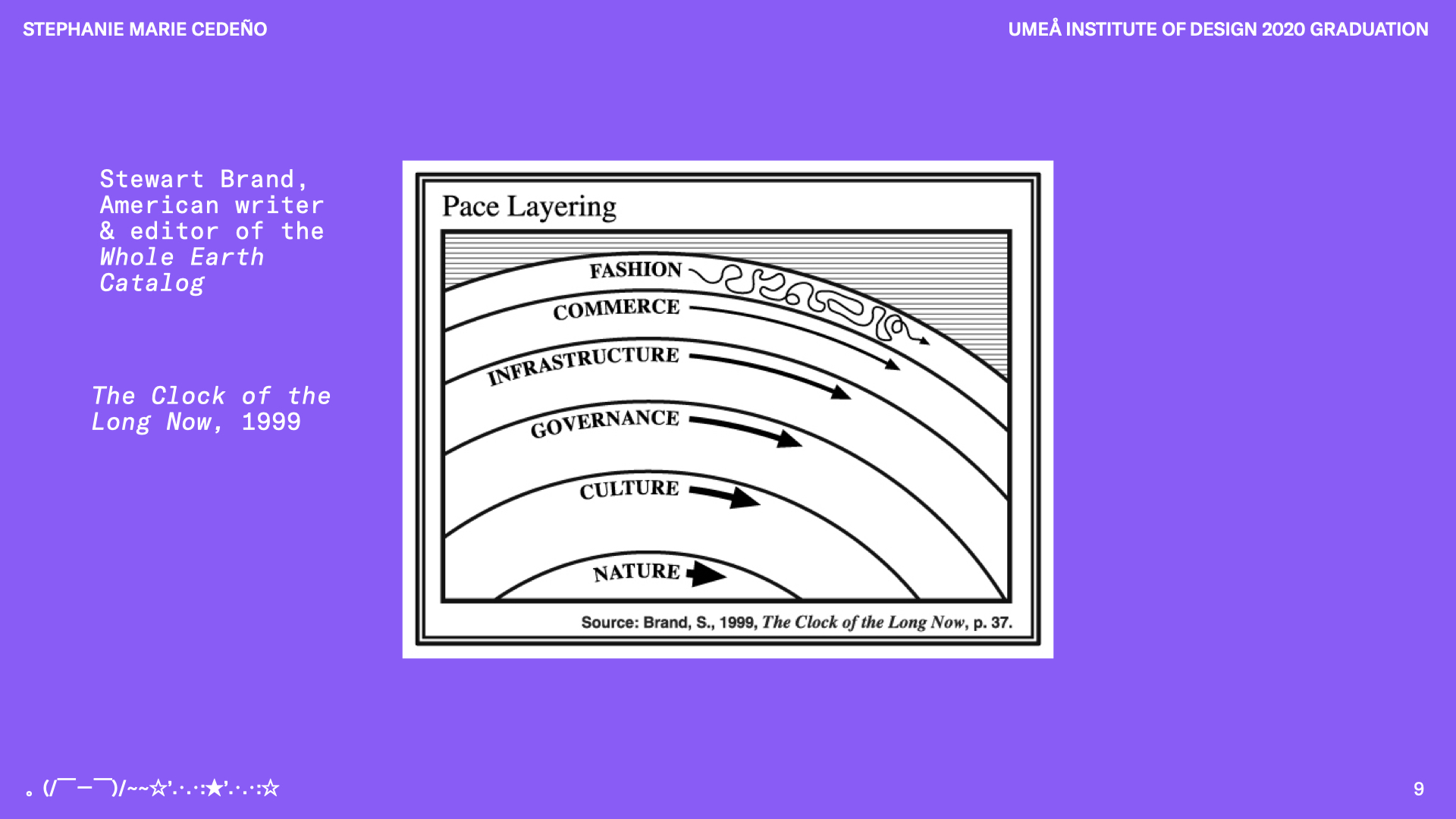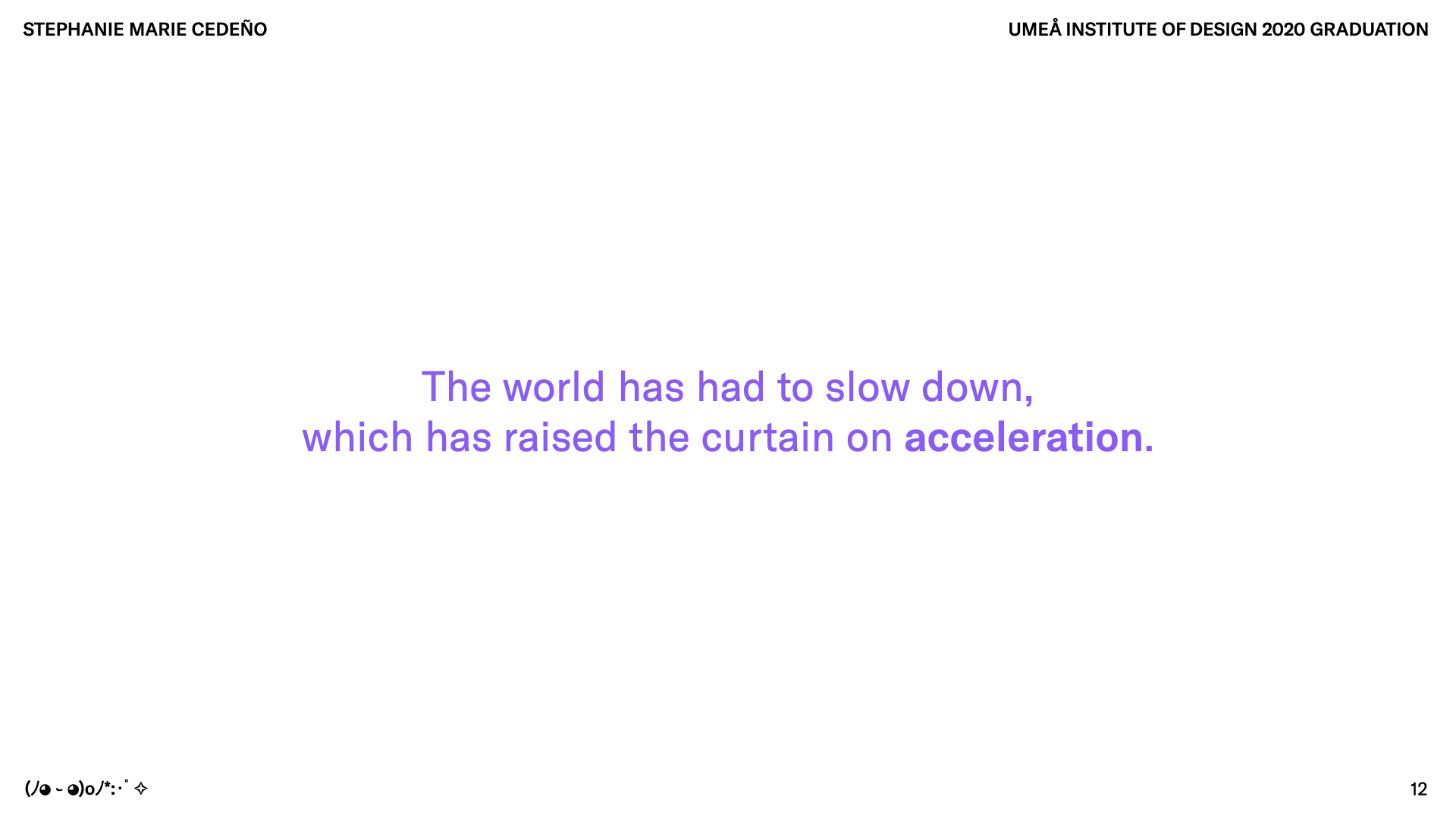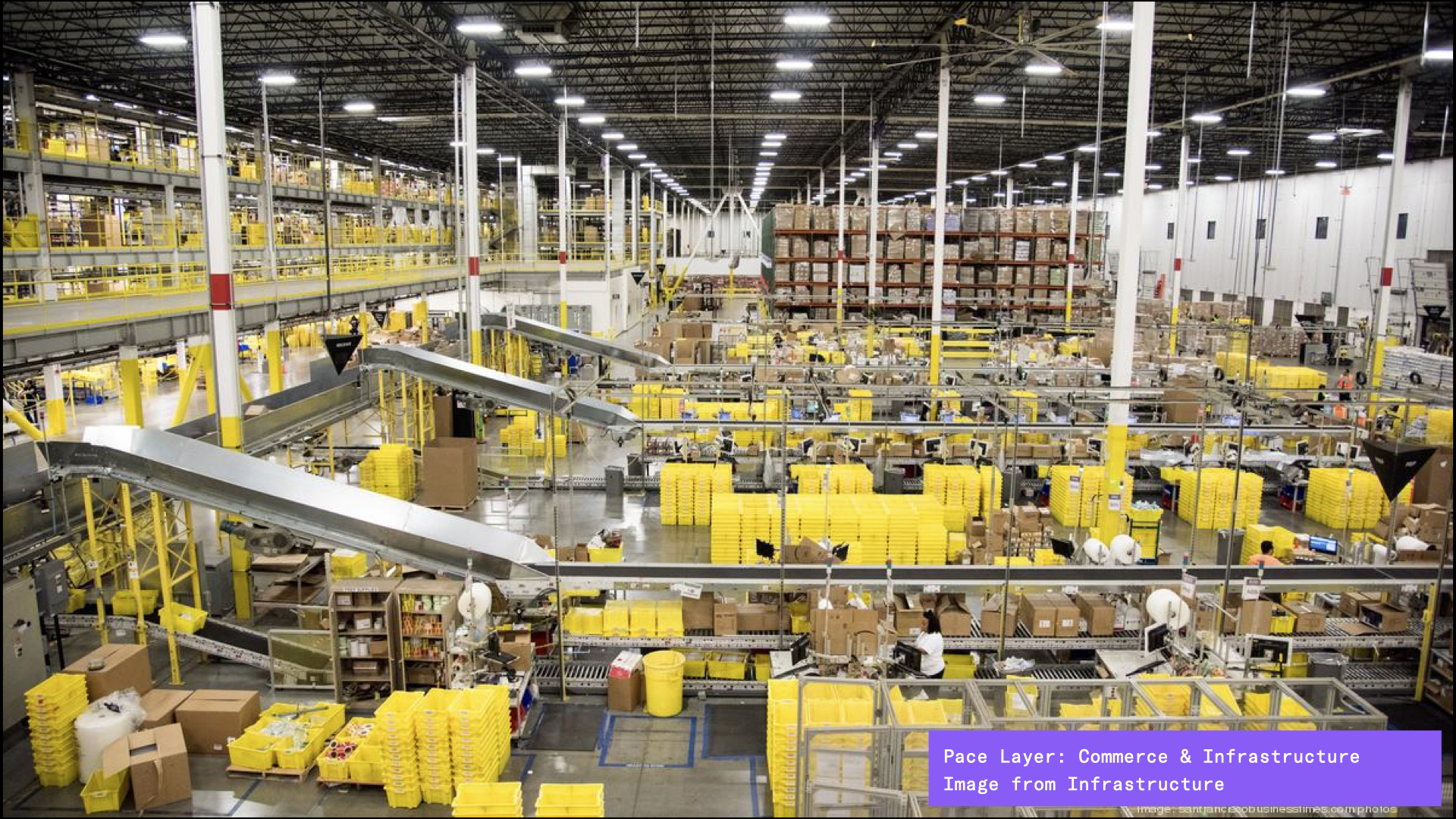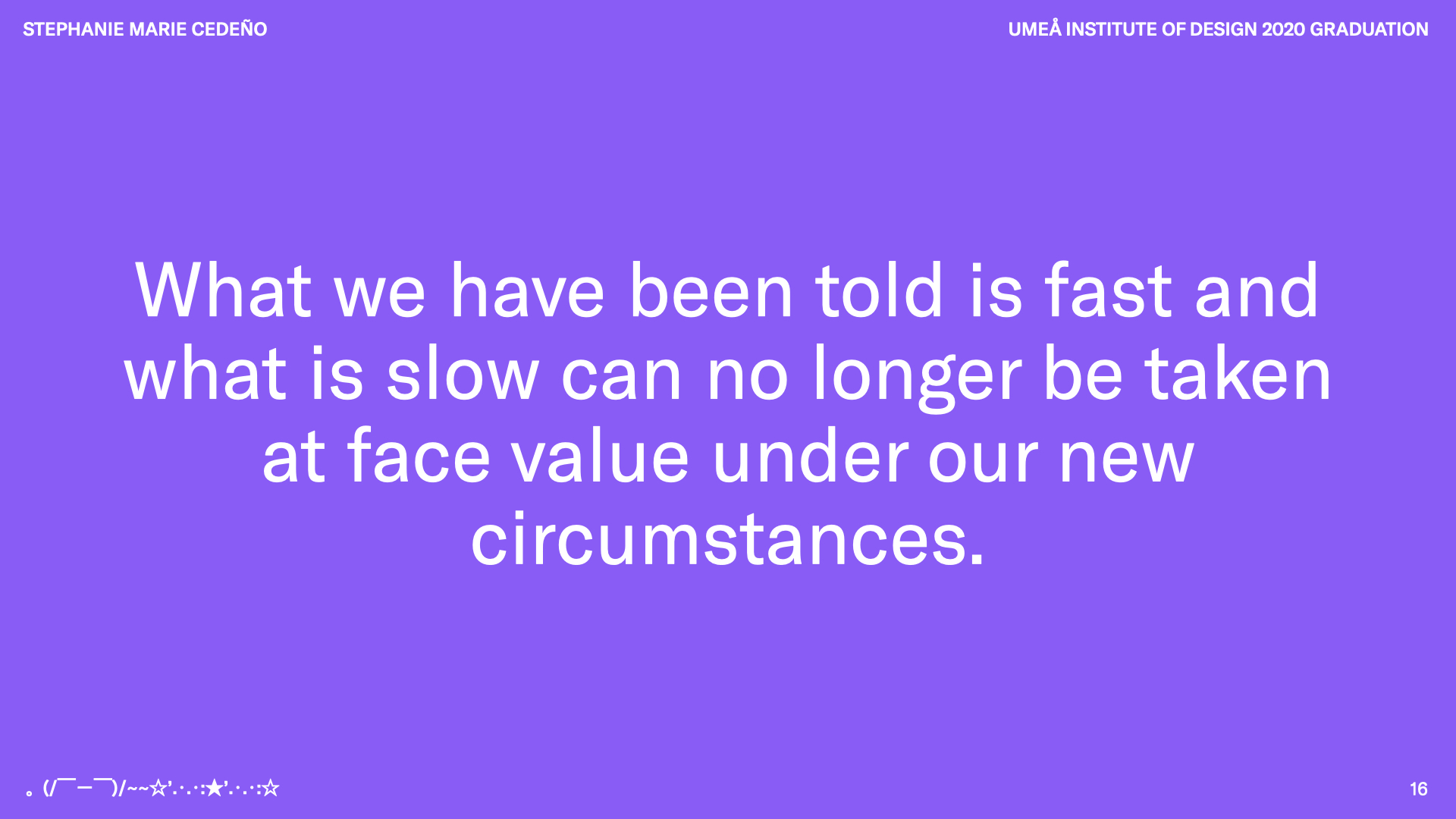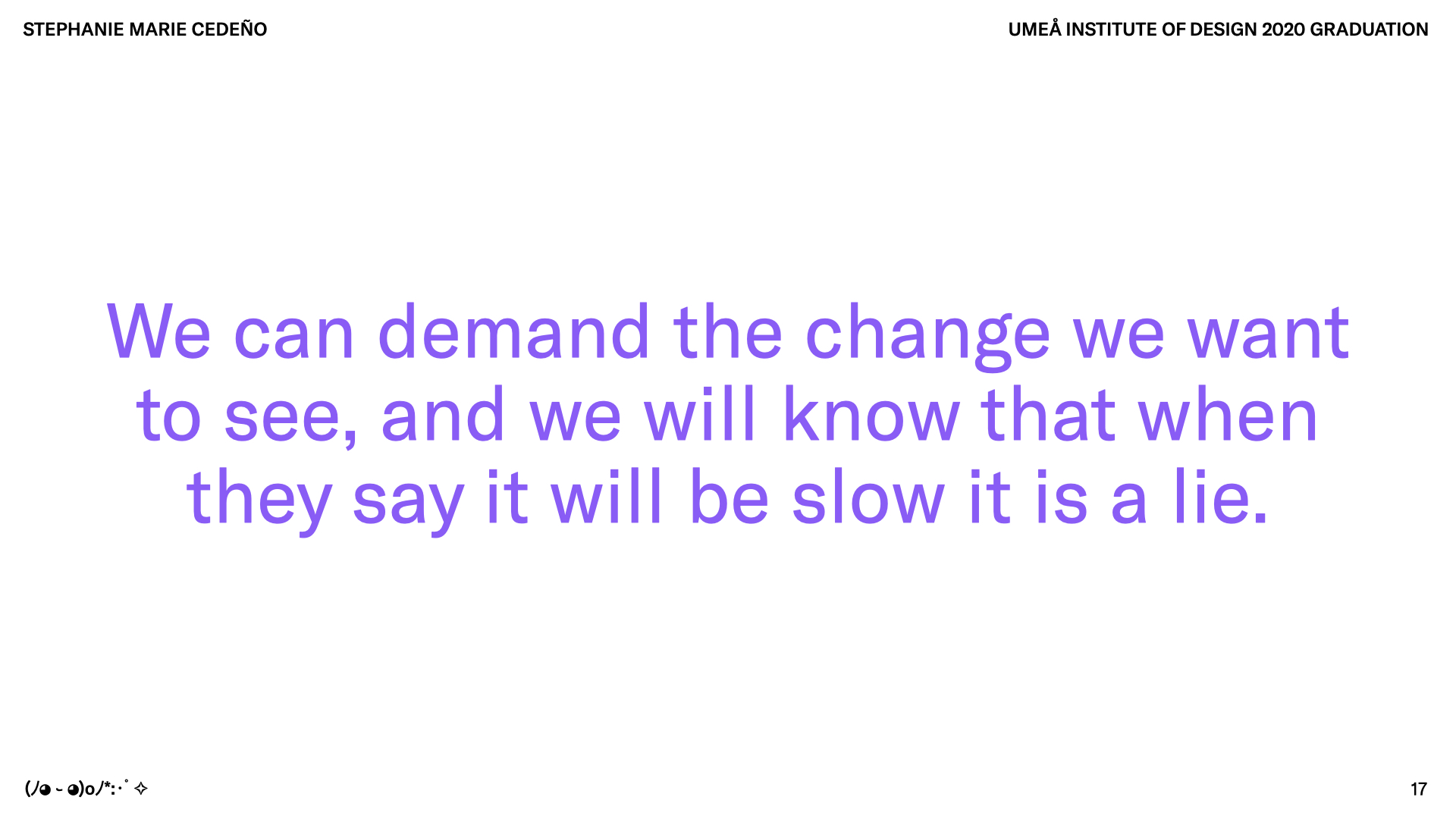 ---
Works Cited
---
Stewart Brand,
Pace Layering: How Complex Systems Learn and Keep Learning
○
Thank you to Anja Neidhardt for the invitation.
---
---